Every church has special events in which they would like to include the public. To do this, it is necessary to promote these events. What is the best way to promote your event? How can you do it if you have little to no money?

These seem to be common problems that small churches face today. Small churches are plagued with a lack of adequate funds needed to grow. Without enough funds to promote events, they can never have events that will, in turn, help draw enough people in to grow the church. But, if you are resourceful, there are avenues you can use to promote your events on an extremely limited budget.
1. Use Word of Mouth
Word-of-mouth, or face-to-face promotion is the best because it includes the human element. During face-to-face communication, you are able to solicit feedback, determine body language, elaborate context and interchange with the person you are communicating. These things are almost impossible to be accomplished through written medium.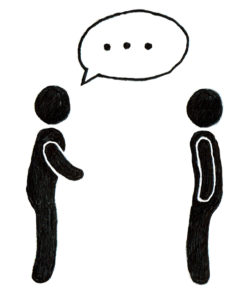 In the human element, people can really see how much you value the subject you are presenting. They can see your zeal and compassion for it, and can immediately ask questions regarding it as they see your interest. They feel a personal attachment as you took the time to invest in them verbally. It is an extremely effective way of communicating, but only if it is done in the first place.
Word of mouth is the best, and cheapest, way to promote church events. However, it can be one of the most time consuming. In order to be effective, it requires the "promoters" to be diligent in their commitment to the task. Herein lies the biggest problem — getting people to do it. If you do not have a sufficient amount of people to pass the word along, then the best way becomes the most ineffective way.
2. Take Advantage of Social Media
Social media is wildly popular today. Everyone is using it. No matter how much a person wants to avoid it, they are drawn in by the power of its vast and immediate connection to others. Therefore, it is a medium to promote church events that cannot be overlooked.

Of all the social media outlets, Facebook reigns king. If you don't have a Facebook page for your church, you should do the research that it takes to get one. It will be a place where people will go to find out about you. Once you have a Facebook page you can create "Events" that you can invite your friends to. They will have an opportunity to choose attend, not attend or might attend (Yes, No or Maybe) on the event page. You can describe the event you are planning and even illustrate it with pictures or short videos. Then your friends can have the option to share and further promote the event.
Other social media sites that are popular are Twitter, Instagram or Pinterest. As with everything, the more you advertise, the more people you will reach.
3. Consider Text Messaging
Most text messages are opened within 1 hour of being sent. People read text messages more than they read posts on Facebook. Any church that does not use text messaging is doing a serious disservice to themselves. Since texting is not going away any time soon, and it is even more popular than Facebook, the church should use this form of social interaction.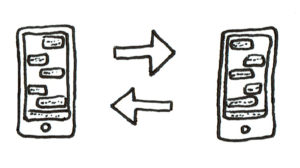 The best texting service for the money is: Flocknote. Flocknote.com is free to use up to a certain point. People can sign up or unsubscribe themselves. Groups can be made and shared. The instructions are easy and straight forward. Flocknote will send out text messages, email or computer generated phone calls.
There are other sites, but I use Flocknote.com because of its ease of use.
4. Include the Local Media
Local media is a good way to reach your community when you want to promote church events. Although most local media outlets do charge a fee for their services, there are also some free services offered. Most communities have a "community calendar" that is either run by the local radio station, cable company, newspaper or municipal government. They are becoming more popular with the advent of the internet. If you find the correct page link to add your event, it is often free to put your event on the community calendar.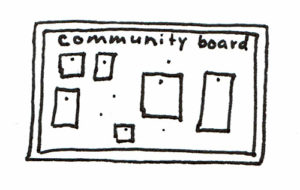 The local newspaper may add your event to their paper for free. If your event is a fund-raiser, or has a community interest story promoting it, they may be interested in writing the story themselves. Additionally, most newspapers have a printed community, or church calendar section they will print in their copy. Depending on the paper, they are more than happy to have someone print there for free. You just need to inquire.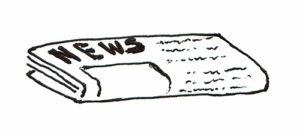 Local radio stations will also make community announcements for free. You need to be careful to write the announcement so that it will fit into a 10, 20 or 30 second time slot. Radio stations deal with "time" so it is important that they can fit it into their schedule. The three different timed versions give the radio station the most flexibility, increasing the likelihood they will run the ad.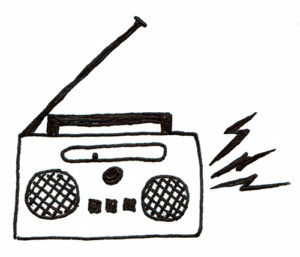 There are many more ideas for advertising church events on the internet. Here, I have listed a few of the most common, most effective ones. If you are diligent, and you plan ahead, many of these avenues will be open to you. Plus, you will develop relationships with the representatives of these avenues, thereby making future event promotion easier.